Saturday, June 5th, 2021, meet at 9 AM at two Suiattle River Rd Shooting Pits Pits and one pit just North of Darrington WA. for a cleanup event.
                                   GPS:  48°21'27.1″N 121°31'15.5″W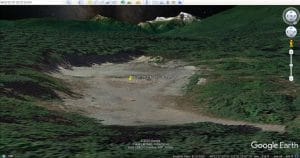 Directions to the meeting place:  From Arlington head East on Hwy 530 to Darrington.  At the Stop sign in Darrington turn left continuing on Hwy 530 East for 7.4 miles.  After crossing the steel grate bridge turn RIGHT onto FS Road 26 (Suiattle River Rd) continue for 1.7 miles.  The Big pit is on your right.  Please do not block the entrance, we need to be able to get in and out for dump runs.  Watch for direction signs starting at the river bridge.
Join Us as we work together to clean up two Suiattle River Rd Shooting Pits Pits and one pit just North of Darrington WA,
of target shooting debris and litter. Help us improve the quality of recreation on our great public lands!
Details: 9 AM safety briefing and discussion about current recreation activities, fire prevention measures and safety in recreation.  Then disperse to various pits.
Lunch Provided!  Return to this same pit for Lunch & Prizes.
Win Prizes!
Bring:  outdoor clothing, boots, gloves, rakes, magnet & manual pickers and A Stewards Heart!  Pickup trucks would be helpful.
After the event, enjoy recreation as you wish!
All are welcome! Recommend children be of age 12 or older and with adult supervision, as there may be hazardous materials and sharp objects.
Firearm Policy: Handling or use of a firearm during event hours is not allowed and is not an official part of our events. You may recreate as you wish after the event concludes.
Event initiated by a Trash No Land Volunteer, Pat from Arlington, WA.
Event promoted and supported by Trash No Land.
Contact Bill Cogley at bill@trashnoland.org