Stewards in 'The Burn'
Sponsored by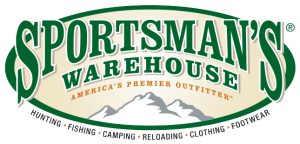 Sportsman's Warehouse, Vancouver
Join the employees of Sportsman's Warehouse for a great day of stewardship in our great outdoors.  We'll be cleaning up trash in the Yacolt Burn State Forest from the Jones Creek Trailhead parking lot and all along the L1600 Road.  We'll enjoy a grilled lunch, win some prizes, meet some awesome people and pay it forward to our great forest and all who visit 'The Burn'!
Meet:  9 AM at Jones Creek Trailhead Parking Lot
GPS:  45.666833, -122.310853
Details: 9 AM safety briefing and discussion about current recreation activities, fire prevention measures and safety in recreation. 9:15 trash cleanup along the L1600 Road, trailheads and shooting sites. Event should conclude about 12 Noon.
Bring:  outdoor clothing, boots, gloves, rakes, magnet & manual pickers and A Stewards Heart!
Trash Bags provided by Trash No Land.
Trash Disposal provided by Sportsman's Warehouse (pickup trucks and trailers needed).
Lunch provided by Trash No Land.
Win Prizes!  Provided by Sportsman's Warehouse!
After the event, enjoy recreation as you wish!
All are welcome! Recommend children be of age 12 or older and with adult supervision, as there may be hazardous materials and sharp objects.
Discover Pass IS required for volunteers of this cleanup.
Firearm Policy: Handling or use of a firearm during event hours is not allowed and is not an official part of our events. You may recreate as you wish after the event concludes.
Sponsored by Sportsman's Warehouse, Vancouver
Partnered by Trash No Land
Contact:  Sarah Ward at Sportsman's Warehouse 360-604-8000 or Bill Cogley at bill@trashnoland.org