Trash No Land
Information for Target Shooting on Public Lands.
"Stewardship Keeps It Open"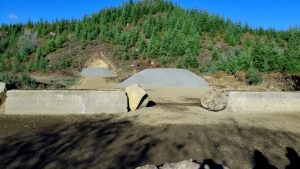 Improving places to shoot on Public Lands!
 OR:  North Fork Wolf Creek Rd Public Shooting Lanes Upgrades to Lanes 1 & 4, Tillamook State Forest.
 OR:  Clear Creek Alley Long Distance Range in the McGregor Basin in Tillamook State Forest.
Places to shoot on Public Lands
Care & Share.  If you abuse it, We loose it!
Graffiti Removal on public lands.
Trash No Land is a Washington-based 501(c)3 nonprofit volunteer organization dedicated to making a positive difference in recreational target shooting, toward the critical goal of protecting and preserving our public lands.  Staff is also all volunteer.

Thank you volunteers!
Appreciate the time and energy into making places like the "Wildcat mnt" shooting area clean and useable, and for providing much needed information on public places to go recreational shooting.
I like this site and just pick up your pamphlet on Target shooting on public land. It's great I like it.
Looking for places to shoot, in grays harbor, wa. County closed down there land and locked gates
Proud to be affiliated with this great organization!!!
I've been a member of NorthwestFirearms.com and Waguns.org for many years, I've been attending cleanups since 2016 and TNL has been on hand for many of them. I consider Bill Cogley a good friend and I'm proud to support and contribute to their efforts. Bill has a knack for working with high level executives and the common hardworking men and women and he loves what he's doing!!!
Thanks for all you and TNL do for the shooting sports.
From the Testimonial page...
I wanted to thank you for the time and effort you, the members of Trash No Land and volunteers have invested to clean up debris left on the Mt. Hood National Forest by dumpers and target shooters and to help educate shooters on safety issues and proper shooting protocols on public land.
Your work can really make a difference.