Above photo of Craig & Tracy Yon receiving the "Stewards of Public Land" award
Craig and Tracy Yon, of Albany Oregon, have been practicing their stewardship in the Mary's Peak area for many years.  They volunteer their time and resources on BLM and Siuslaw National Forest public lands.  While the majority of their efforts are mostly at dispersed target shooting locations, they also clean up trash at any place in the forest.  In addition, they are also known to cleaning up target shooting spots on some private neighboring forest property.
Early in 2023, they heard of large mess at an abandoned campsite in the forest.  They had no idea what they were getting into, but they stuck with it to completion.
This is their story of what it took to clean up one abandoned camp site on BLM land in the Mary's Peak area.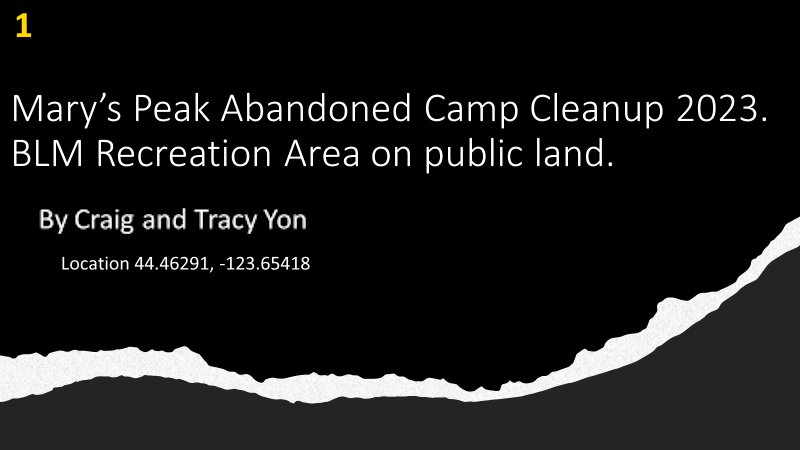 Over the years, Craig and Tracy have come across many atrocities on public lands!  They inform and work with the land management agencies, law enforcement and volunteers to help restore our great outdoors to it's natural state.
We can't say enough "THANK YOU's" to Craig and Tracy!
Your stewardship is greatly appreciated!