The Mission:  Trash Cleanup, Graffiti Removal, Fire Prevention.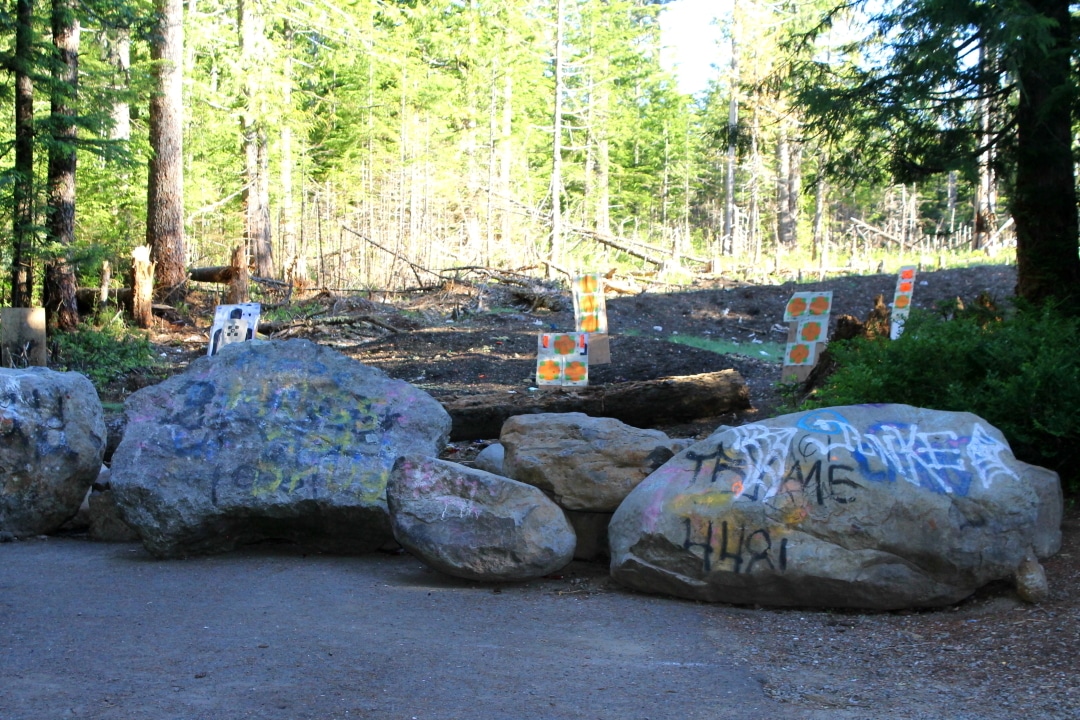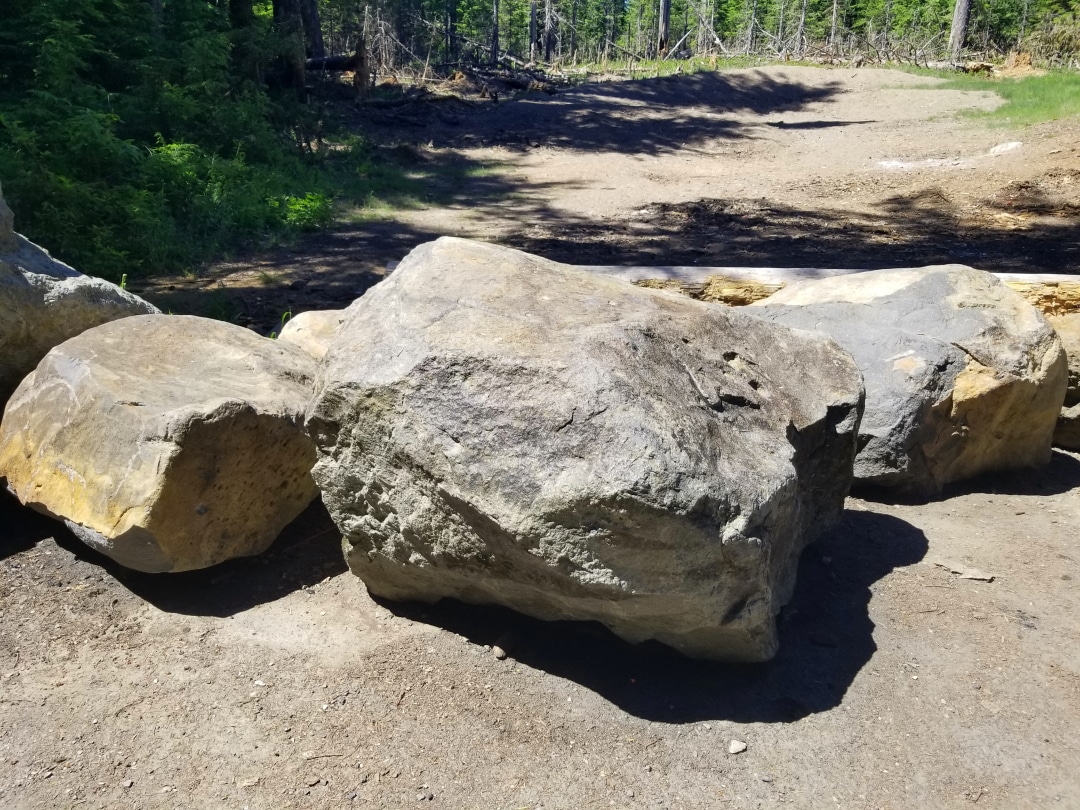 Twenty eight volunteers performed a special kind of stewardship at a popular dispersed target shooting site in the Wildcat area on June 26th, 2021.  They completed a

multifaceted mission that included:
a thorough cleanup of trash,

wash off years worth of graffiti from the boulders, and,

remove potential fire hazards within the shooting lanes.
The Cleanup
Bonus Job
(This was on the road just as you enter the Wildcat Mountain Trailhead parking lot, just a little ways from the shooting area.  Graffiti in the forest is not pleasant to anyone who visits, no matter what kind of recreation you do.  So we removed it.)
The Wrap
By 11:30, the work was done and it was time for a well deserved lunch and a few free prizes!
The Camp
The night before, a few of us camped out at the Wildcat Mountain Trailhead parking lot.  We enjoyed the sites, the fellowship and the peaceful evening.
Dump Stoppers
Thumbs Up to Dave and Charlie of Clackamas County Dump Stoppers!  Thank you for your hard work and always being a strong force for stewardship in Clackamas County!
Thank you to all volunteers!  You are to be admired!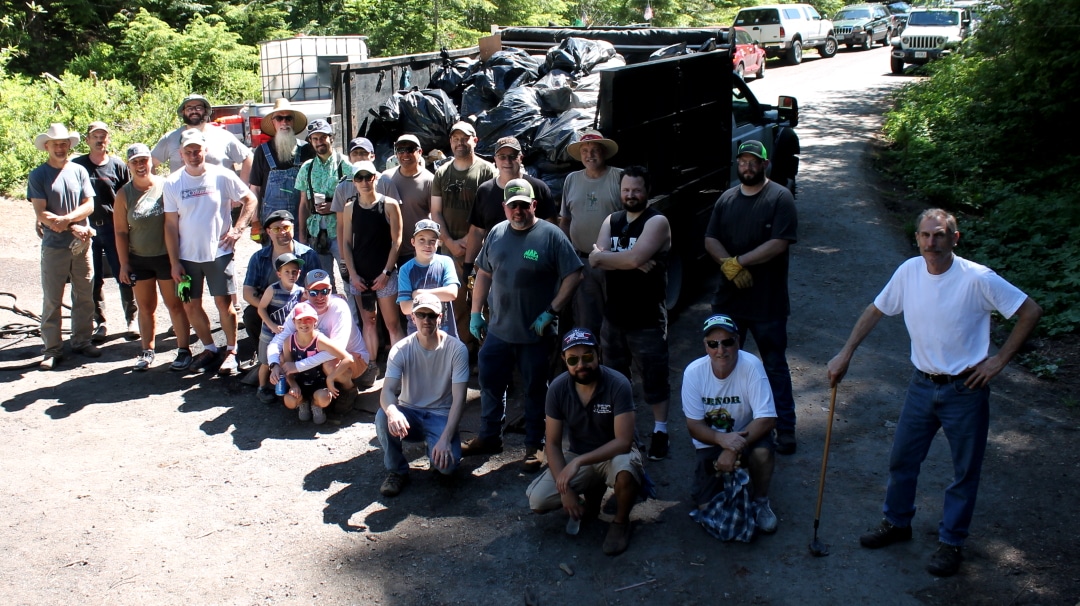 Sponsored by Trash No Land
Partnered by Clackamas County Dump Stoppers
Contact:  Bill Cogley at bill@trashnoland.org