October 7th, 2023 provided perfect weather for the annual Mary's Peak Cleanup Event, inspired each year by Benton County Sheriff's Office.  Co-hosting the event was the Bureau of Land Management, Siuslaw National Forest and Trash No Land.
The event was held at a popular recreational target practice site along Mary's Peak Rd and attracted 40 people who support responsible recreation on our public lands.
Everyone was pleased to see less trash this year than in previous years, which translates into increased stewardship activity throughout the year.  However, we all need to be more diligent with packing out what we packed in and taking care of our land.
It didn't take long for this crew to whip that place into good condition.
After a great lunch, provided and cooked by Benton County Sheriff's Deputies, it was time to dish out some free raffle prizes to the volunteers!  Prizes included lots of ammunition, scopes, AccuShoot subscriptions, coffee certificates, hair cuts, and even a TriStar Cobra III Tactical Shotgun (donated by Tick Licker Firearms, Corvallis, OR and won by Amy K. of Monroe, OR).  With so many prizes, everyone won at least one item and some won two!
The staff at Trash No Land wishes to thank all volunteers and hosts!  We are looking forward to next year when we won't have to do this event because…
everyone will take care of this place all year long!
Right?
Right!!!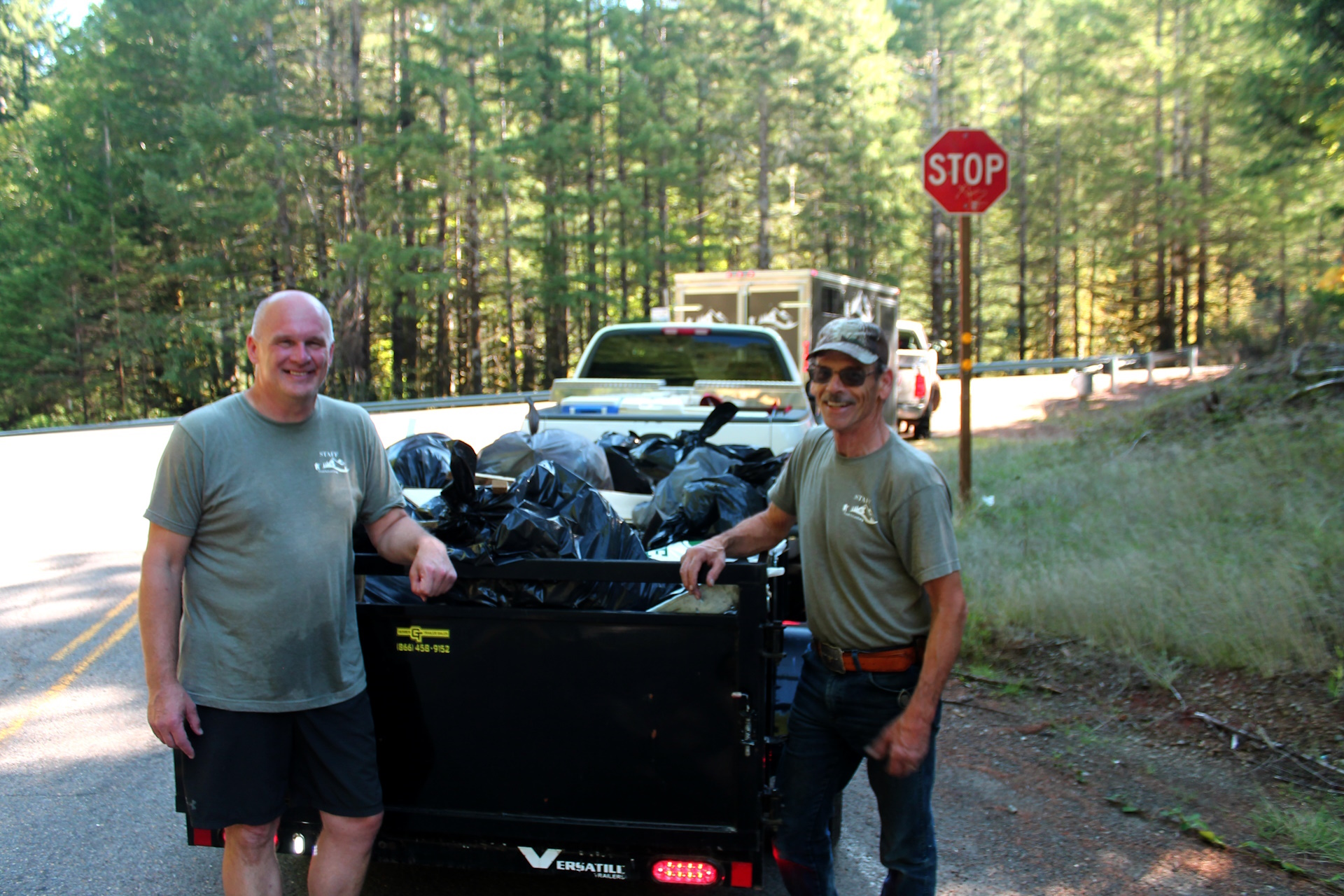 Prizes provided by generous donations from local businesses,
Lunch provided by Benton County Sheriff's Office,
Trash disposal provided by Trash No Land,
Volunteers provided by totally awesome citizens of Benton County!