Seven volunteers cleaned up at the North Fork Wolf Creek Shooting Lanes, in the Tillamook State Forest, today.  A very special thanks to the volunteers who made it out!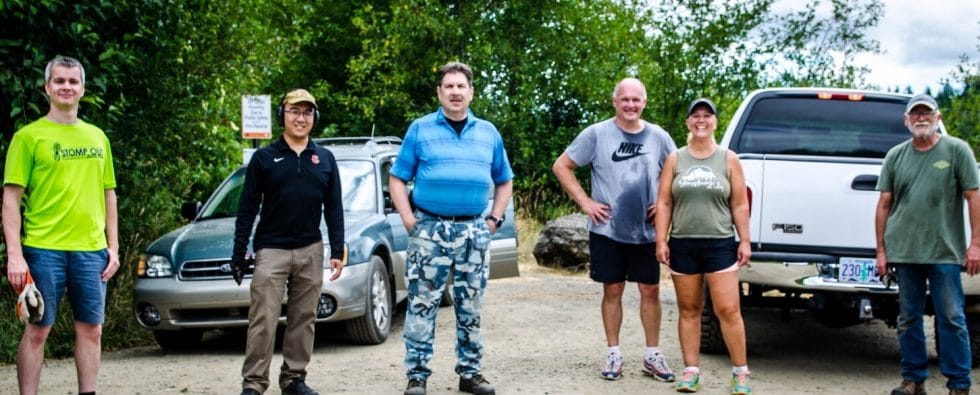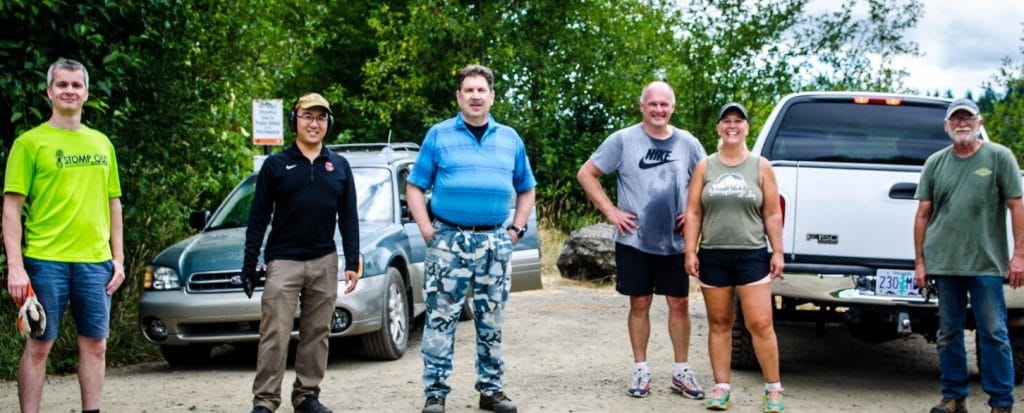 "It appears somebody, or many some bodies, had already done a fairly good job of cleaning the lanes, probably no more than a week ago. This is not only good news, in that we were able to get all the lanes cleaned today, but more importantly it means people are cleaning the lanes on their own initiative, something we've been promoting for years.", said event organizer Steve Williams.
"As you can see, the lanes weren't that bad. We did manage to get 23 trash bags worth of trash and one tire.  Much of it was around the parking spots at each of the lanes, but no sign of domestic dumping."
The volunteers who attended were from the Northwest Firearms website forum and members of Trash No Land.  The long distance award goes to Craig and Tracy Yon, of Albany, Oregon!
This is a prime example of how we work together to save our favorite places to target practice on public lands and at the same time, do some good for the environment.  By simply giving a shout out for help to clean up a shooting place, we can make a big difference.
Trash disposal costs covered by volunteers.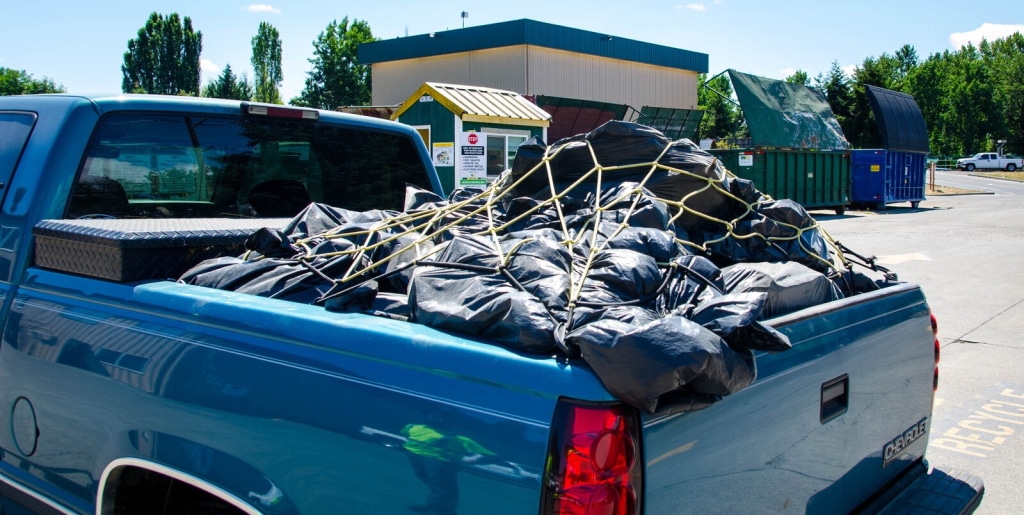 Event initiated by a Trash No Land Board member, Steve Williams.
Event promoted and supported by Trash No Land and NorthwestFirearms.com
Contact Bill Cogley at bill@trashnoland.org