Perhaps the most popular place for target practice in the Northwest, is the improved dispersed target shooting lanes in the Tillamook State Forest.  North Fork Wolf Creek Rd Target Shooting Lanes.  It sees a lot of use, and unfortunately, it's share of abuse.  But there are users who love this place and want to keep it open and clean.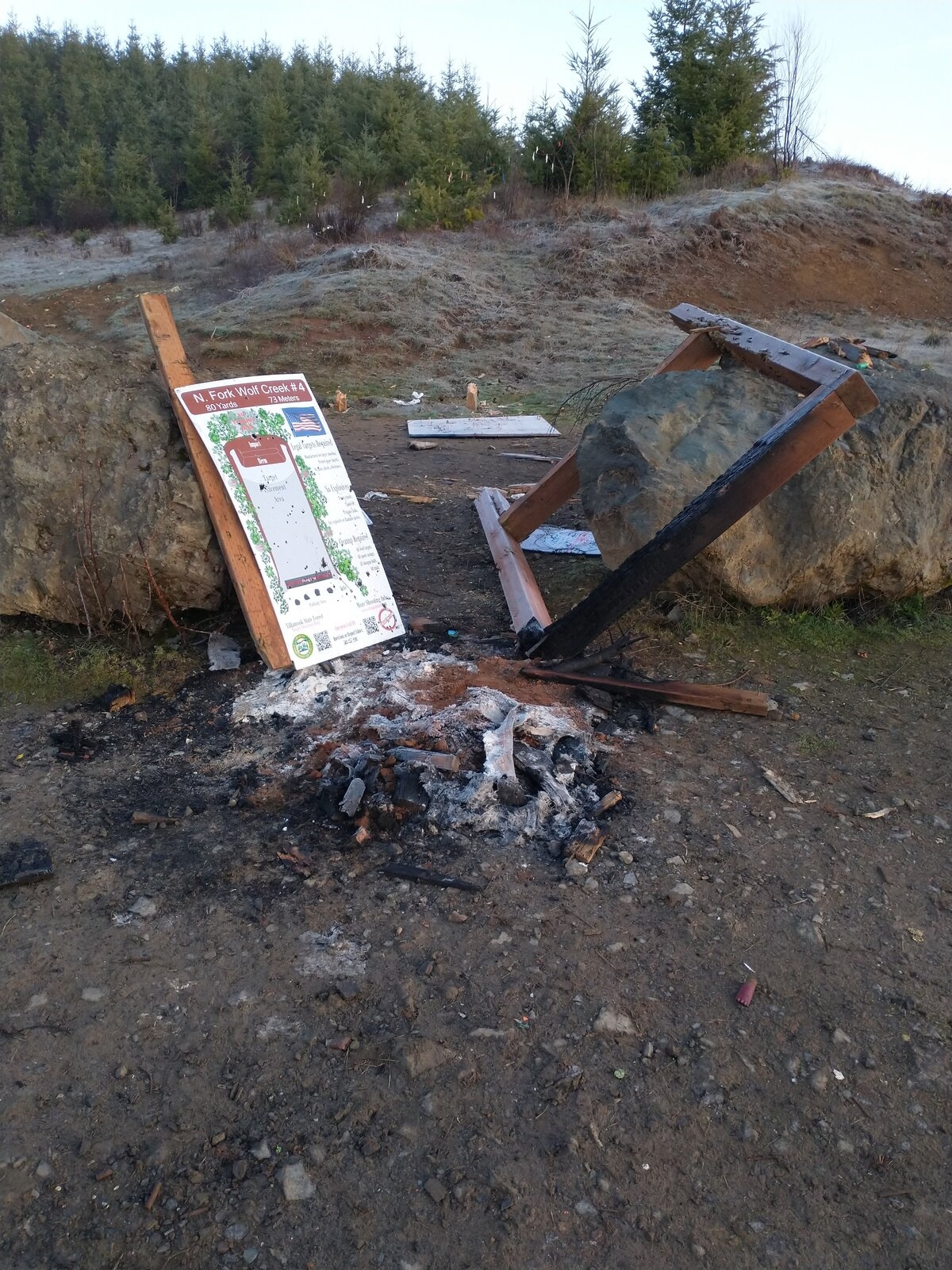 Twenty five volunteers came together as a team, on May 20th, 2023, to help save this great place to shoot.  After morning coffee and a safety briefing, they set out to accomplish at least four goals: (and do all that by noon!)
Cleanup all 4 shooting lanes,

Rebuild the kiosk at lane 4 and repair the one at lane 3,

Relocate the kiosks at lanes 3 and 4,

Replace all signage on all 4 kiosk signs.
Mission accomplished!
These 25 proud volunteers removed 1300 pounds of trash (totaling 13 cubic yards), completely rebuilt the lane 4 kiosk, replaced the damaged plywood on lane 3 kiosk, relocated the kiosks at lanes 3 &4, mounted all new signage at each lane, had a great BBQ lunch and were shooting by 1 PM!
A great show of teamwork by all!  Well done!
The trash disposal cost was sponsored by Oregon Dept of Forestry.
New lumber provided by Oregon Dept of Forestry.
The dump trailer, with transport to and from, was donated by volunteer Andrew Page of GNA Homes, Forest Grove.
The post hole auger was sponsored by Trash No Land.
The lunch cost was sponsored by Farmers Insurance, Beaverton, C/O owner Robert Hollister.  Mr Hollister also volunteered to be our cook!
It was a great day of giving back to our great outdoors and showing appreciation for a great place for recreational target shooting!
Thank you ALL!!!