EDIT:  DATE CHANGED TO APRIL 22nd!

Due to weather conditions, this event is rescheduled for:
SATURDAY, APRIL 22, 2023  9 AM

Come and show your Stewardship & Respect for our Great Outdoors!
To prevent this site from closing to recreational target practice, we need to keep it clean and recreate responsibly.
The trash is primarily from illegal dumping over the edge of the parking area, however, some target shooting trash has been left behind by a few who don't respect and protect our favorite places to shoot.
This event is dependent on NO SNOW conditions.  If snow, it's a no go!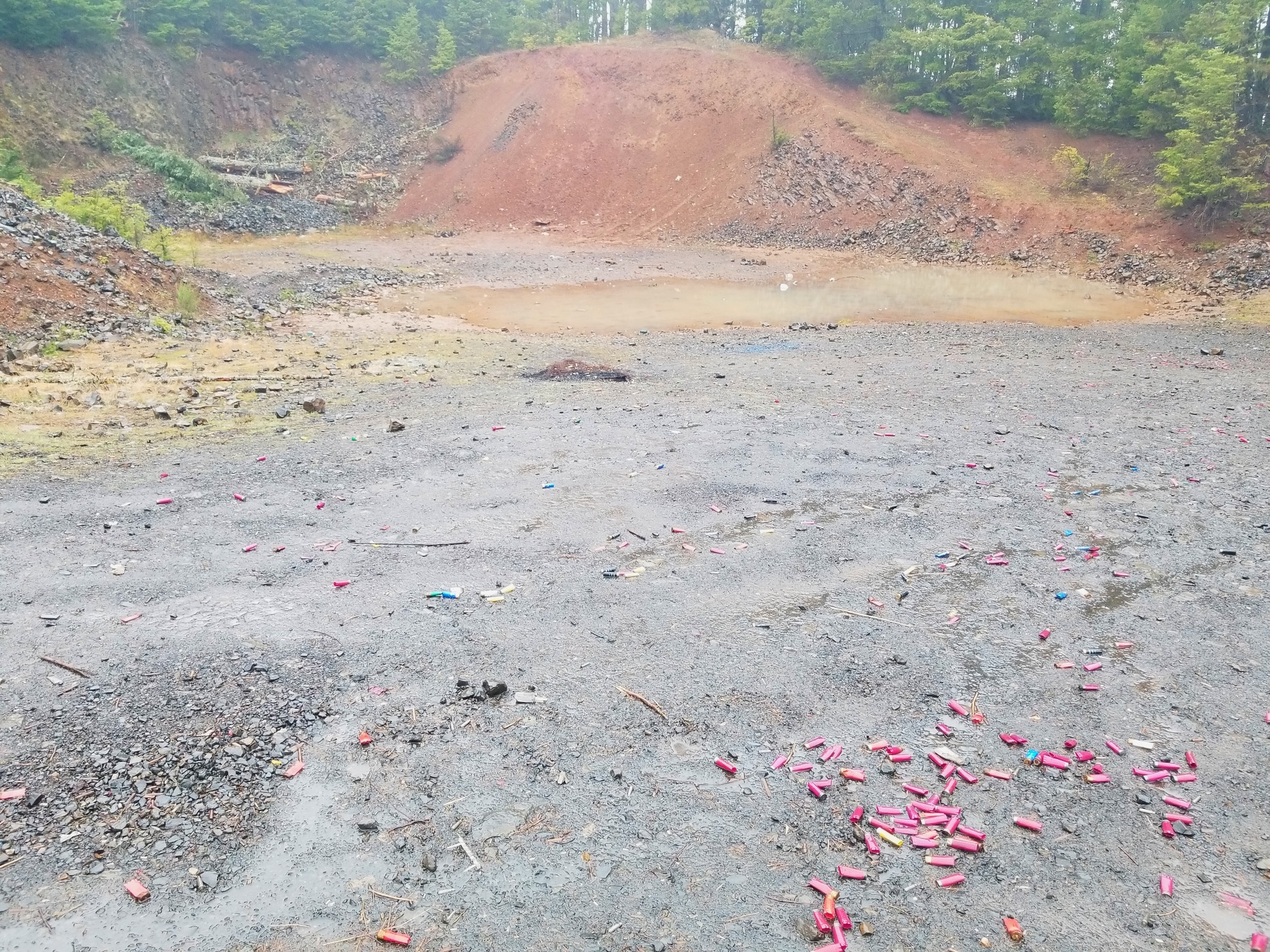 Presented by:  Trash No Land.

Partnering with: 
Bureau

of Land Management & Linn County Sheriff's Office.
GPS:  44.68420, -122.64770
Where: Neal Creek BLM Rock Quarry, Off of Camp Morrison Dr. Scio, OR, 2 miles up Neal Creek Rd.
Bring outdoor clothing and gloves. If you have them, bring rakes, shovels, trash pickers and/or magnet tools.
Sign-in and safety meeting at 9 AM with morning coffee, donuts and good conversation with people you'll be glad to meet.
Cleanup 9:30 AM to 12:30 PM.
Hot Dog Lunch at Noon.
1:00 PM Event Concludes. Enjoy recreation in the awesome Neal Creek area!
All are welcome!
  We recommend children be of age 12 or older and be under adult supervision as there may be hazardous materials and sharp objects.
Firearm Policy:
Handling or use of a firearm during event hours is not allowed at our events and is not an official part of our events.
  You may recreate as you wish after the event concludes.