Trash No Land
Information for Target Shooting on Public Lands.
"Stewardship Keeps It Open"
Project Fundraisers
Upcoming projects needing community funding support.

 OR:  Public Safety Improvements to Picnic/Day use area near Lane 3 at North Fork Wolf Creek Shooting Lanes, Tillamook State Forest

 OR:  North Fork Wolf Creek Rd Public Shooting Lanes Upgrades to Lanes 1 & 4, Tillamook State Forest.

 OR:  Santiam State Forest Shooting Lane Improvements to the 615 Pit.

 OR:  Clear Creek Alley Long Distance Range in the McGregor Basin in Tillamook State Forest.
See our Videos!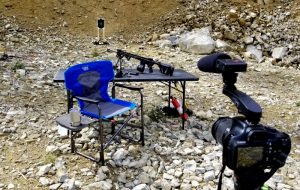 Places to shoot on Public Lands
Care & Share.  If you abuse it, We loose it!
Trash No Land is a Washington-based 501(c)3 nonprofit organization dedicated to making a positive difference in recreational target shooting, toward the critical goal of protecting and preserving our public lands.  We are an all volunteer organization.