Over 30 Volunteers joined as one force to restore the Triangle Pit, in Washington's Capitol State Forest, to acceptable condition.
This event was hosted by the Armed Forces Initiative (a group of active military service members within Backcountry Hunters and Anglers), Washington Chapter of Backcountry Hunters and Anglers, WaGuns.org (website forum), Trash No Land, and Washington Department of Natural Resources.
Being a large area, the volume of trash was spread throughout the entire pit.  But the mass of volunteers made short order of the cleanup!
Done before noon, the crew enjoyed a nice lunch, some free raffle prizes and a presentation on Grouse hunting, presented by Backcountry Hunters and Anglers Shawn McCarthy.
Four + trailer loads were hauled to the DNR dumpster!
THANK YOU VOLUNTEERS!!!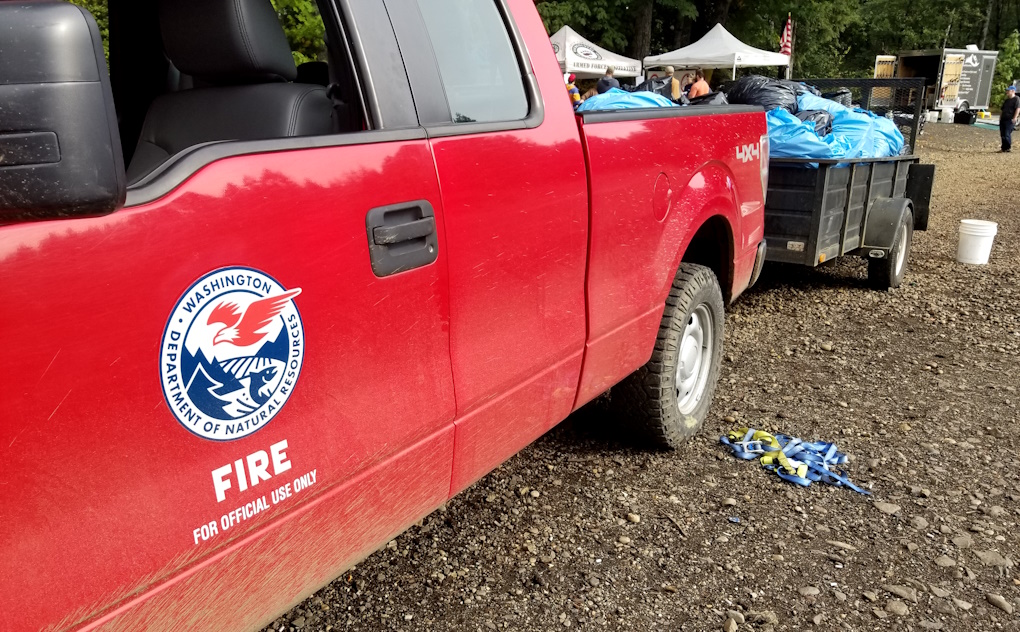 Prizes graciously donated by local businesses.
Lunch provided by Trash No Land.
Disposal provided by WA DNR.
Morning coffee and treats provided by WaGuns.org.
Labor provided by Public Land Owners like you!!!
Thank you to everyone who joined!